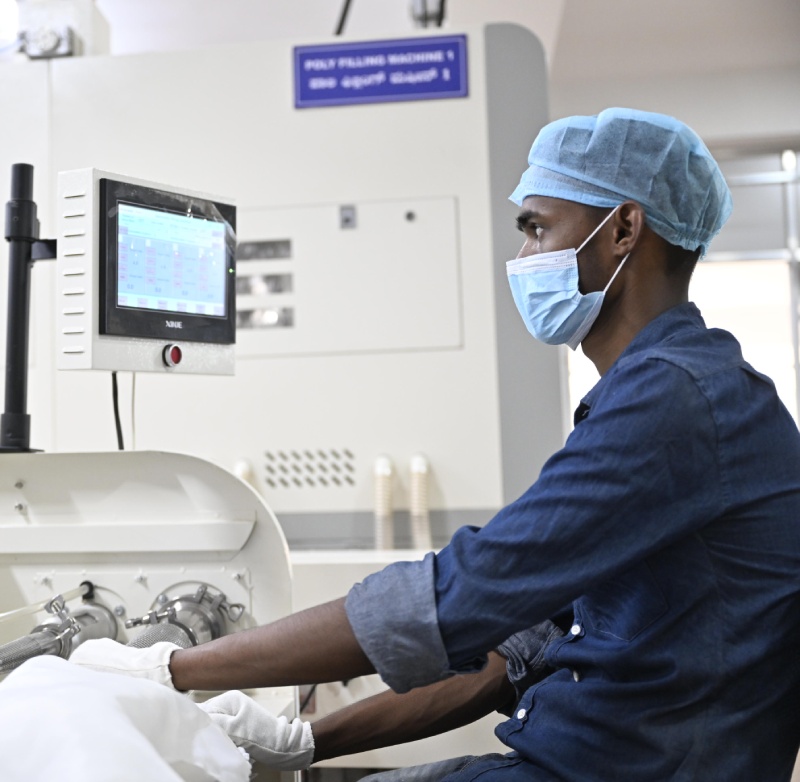 Building A
Better & Safer
Workplace
Ensuring medical facilities, creche and other support system for employees
Providing access to welfare officers for any support
Employee emergency preparedness training
Pandemic relief camps and COVID-19 awareness events
Full vaccination of all employees and booster dose programs
Issuing PPEs and safety gear for medical professionals
Dedicated Emergency Response Teams (ERT)
Periodic safety drills and security checks
The hands
that weave
a better future
We are a proud partner of leading global companies across the fashion value chain. Driven by a women dominated workforce, we ensure that our employees are encouraged to grow and excel in their roles and become self-reliant. We have several dedicated programmes for women that enable them to grow beyond their professional roles.
Special
Programmes
For Women in Manufacturing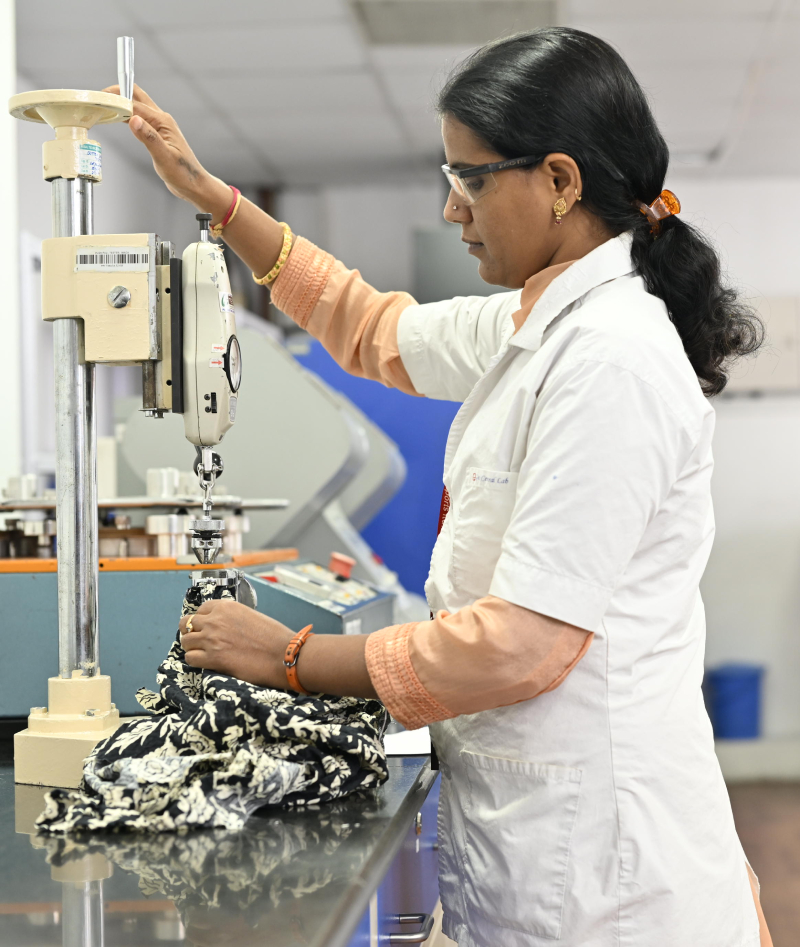 PERSONAL ADVANCEMENT & CAREER ENHANCEMENT [PACE]
A one-of-a-kind ongoing training initiative aimed at providing life skills and generating awareness in areas such as health, hygiene, financial literacy, communication, and well-being.
---
SANKALPAAN EMPLOYEE ENGAGEMENT PROGRAM
A reward and recognition program for employees, wherein they are awarded for parameters on teamwork, behaviour and productivity.
OTHERS
Training to develop soft skills like communication, problem solving and decision making, time and stress management, execution excellence, financial literacy, legal literacy and social entitlement.
Dedicated 'Supervisory Development Program' to help women excel in their careers and take on leadership roles.
The Voice of Women platform where we provide complete authority to hear employee concerns and with a higher percentage of women in the committee.
The year 2021 was a complete tragedy in my personal life. My husband lost his job during the pandemic, and we were in a financial crisis. Within 6 months, he expired due to COVID. During such challenging times, the organisation stood by me and supported me. My skills were acknowledged, and I was promoted to Assistant Supervisor. I thank Gokaldas Exports Management for being sensitive and responsive towards its employees.
Manjula
Assistant Supervisor
In my 32 years of association with Gokaldas Exports, I have progressed from Operator to Production Manager. I thank the organisation for providing me an opportunity to grow and enhance my skills. I have witnessed a cultural transformation during my journey here.
Laxman
Production Manager
I started my career as an Executive-HR at Gokaldas Exports. I got many learning opportunities and currently, I am working as Asst. General Manager-HR. I like the way our organisation recognises and motivates employees. I am very grateful to Gokaldas Exports.
Channa Reddy
Assistant General Manager
I recall the tough times when my family tested COVID positive, and we struggled with hospitalisation. The Gokaldas Exports Task Force helped me to get an ambulance with oxygen support and provided my family with the right treatment in Columbia Asia hospital. I extend my gratitude to the organisation for being there during my personal crisis.
Ramaiah
Sewing Supervisor