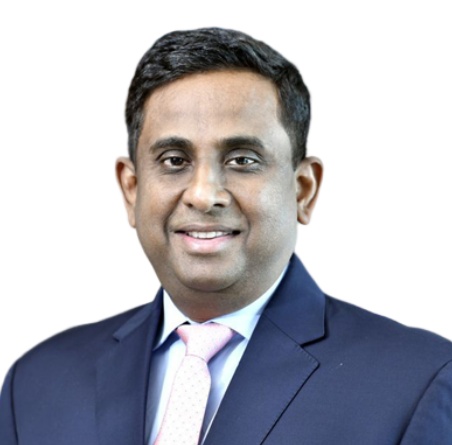 Mathew Cyriac
Chairman & Non-Executive Director
Mathew Cyriac holds a Bachelor Degree in Engineering and an MBA from the Indian Institute of Management, Bangalore. He was awarded the IIMB Gold Medal for graduating at the top of his MBA class.
Mathew Cyriac is currently working with Florintree Advisors. He served as the Managing Director in the Corporate Private Equity Group of Blackstone India based in Mumbai for nearly a decade. He has rich experience in the Investment Banking Division of Bank of America in India and in the Engineering Division of Tata Motors. He also served as Head Corporate Development Strategy of iGate Global Solutions Limited.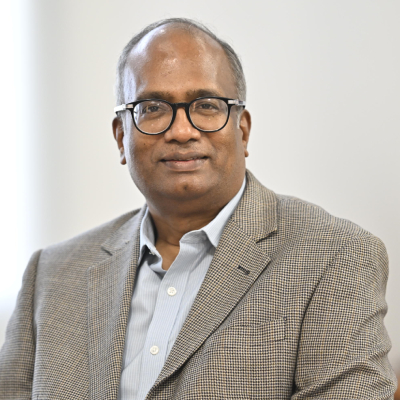 Sivaramakrishnan Ganapathi
Vice Chairman & Managing Director
Siva has led several high growth businesses in diverse industries across several countries in Asia, North America and Europe.
At Gokaldas Exports, he has been instrumental in setting the company on a profitable growth path. Siva has earlier worked with the Aditya Birla Group for 21 years. He was the Chief Operating Officer of Idea Cellular and was responsible for driving strong growth, market share gain and profit in a highly competitive market. He was also involved in building a $400 M BPO business with global operations. He has spearheaded several mergers and acquisitions. He has also worked with DSP Merrill Lynch, ICICI, and Uhde India.
Siva earned a Postgraduate Diploma in Management from IIM, Bangalore and a Bachelor of Technology degree in Mechanical Engineering from NIT.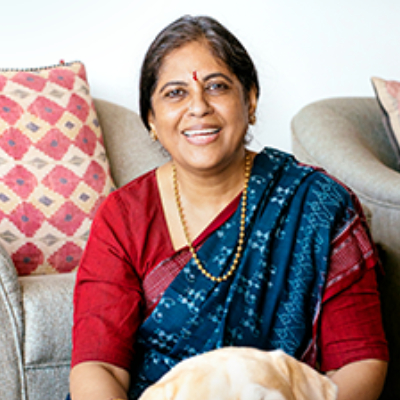 Rama Bijapurkar
Non–Executive Independent Director
Rama Bijapurkar is a recognised thought leader on business-market strategy and India's consumer economy. She, an independent management consultant, is amongst India's most experienced Independent Board Directors with extensive experience on the Boards of several of India's Blue-chip Companies and Public Institutions and also is a Professor of Management Practice at Indian Institute of Management, Ahmedabad.
She has been a dominant voice in the Indian media on business and policy issues, and is the author of hallmark books on Consumer India "We are like that only: Understanding the Logic of Consumer India", "A Never-Before World: Tracking the Evolution of Consumer India" and "Customer in the Boardroom – crafting customer-based business strategy".
Her over four decades of work experience in strategy consulting and market research includes her own consulting practice, and employment with McKinsey Company; MARG (now Nielsen India), Mode Services (now TNS India).
Rama Bijapurkar holds a B.Sc (Hons) degree in Physics from Delhi University and a Post Graduate Diploma in Management from the Indian Institute of Management, Ahmedabad.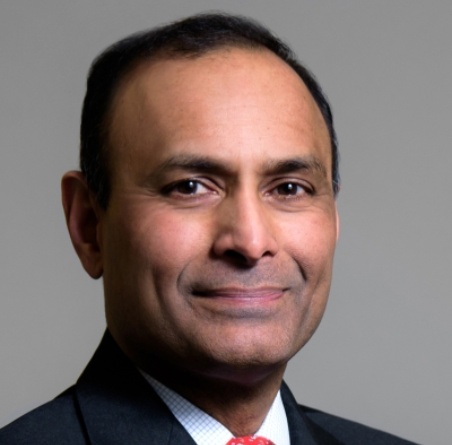 George Varughese
Non–Executive Independent Director
George Varughese is the CEO and Managing Director of Alvarez and Marsal Securities, which is the broker-dealer and investment banking unit of Alvarez and Marsal in the USA. He is based in New York.
George has completed Mergers and Acquisitions, Financing and Restructuring transactions in various industries over the last 35 years. He is also the Chairman of the Opinion committee of the firm.
Before joining Alvarez and Marsal, he was partner in Merchant Banking at Credit Suisse. Previously, he was the Managing Director of DLJ Merchant Banking and established the India office for DLJ, and supervised the Asia business.
He also has served as the Professor of Finance at the Indian Institute on Management Bangalore. Currently, in addition to his duties at Alvarez and Marsal, he teaches course on Mergers and Acquisitions and Restructuring at New York University. He serves on the Board of H2 Health, a Healthcare company in the USA and is also on the Board of Vellore Foundation and Birch Family Services. He is chairman of the audit committee at H2 Health and Vellore Foundation. He also is a Member of the Investment Committee of the Fund and the co-investment program of Quilvest.
George is a Bachelor in Arts from Harvard University and MBA from Stanford University.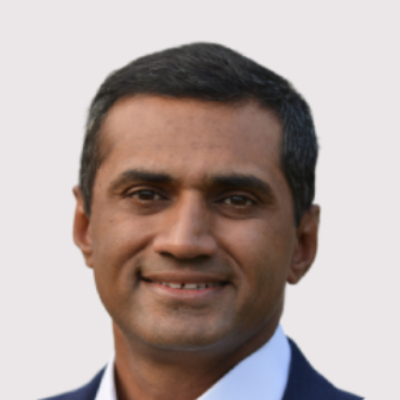 Shivanandan Ashok Dalvie
Non–Executive Independent Director
Shivanandan Ashok Dalvie is the founder of Cotton Tree Management Limited. Cotton Tree advises on private equity investments in technology enabled companies in the consumer, industrial and business services sectors across Asia and with focus on India.
Prior to founding Cotton Tree, he was a partner with AEA Investors, a U.S. private equity firm with $16 billion under management. Over his two decades at AEA Investors, he led investments across multiple industry sectors including consumer, industrial, technology, media and business services. He joined the firm in New York in 1997 and moved to Hong Kong in 2007 to lead its Asian business. In this capacity, he was responsible for managing all aspects of the Asian business from leading the investment team to overseeing operating partners and managing relationships with limited partners.
Prior to AEA, he was in the mergers and acquisitions group of Credit Suisse First Boston in New York where he advised a diverse set of international clients. He also previously worked with Microsoft Corporation in Redmond as a Product Manager and was an executive with ChrysCapital in Mumbai.
Shivanandan is an M.B.A. from Stanford University's Graduate School of Business and a B.S. in computer science and economics with Honors from Yale University.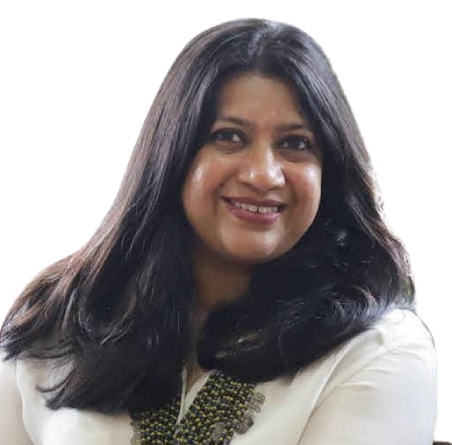 Pavitra Rajaram
Non–Executive Independent Director
Pavitra Rajaram is the founder and Creative Director of Pavitra Rajaram Design, a multidisciplinary design practice that straddles the worlds of architecture & interior design, brand strategy and experience design and product design.
For 25 years, Pavitra Rajaram was the Lead Designer of the luxury retail brand Good Earth. She was also responsible for the Visual Merchandising, Creative Strategy and Communication strategy for the brand. During this time, she was also a key member of the core team that set up two ancillary brands: Nicobar and Paro.
Since 2004, Pavitra has run her own bespoke interior design practice and is the creator of iconic spaces including nine Good Earth stores across India, restaurants such as The Tasting Room, Slink & Bardot & Soufflé in Bombay, Domakonda Fort; a 200-year-old fortification in Telangana and several private residences.
For the past 15 years, Pavitra has advised clients in the retail space on creative strategy, design thinking and how to create holistic customer experiences through innovation in product, retail and below-the-line communication strategy. Client partners include the Taj Hotels, Zoya, Apollo Hospitals
and KEF Holdings.
Pavitra also drives brand strategy and storytelling at 'Sarmaya', a not-for-profit museum archive she runs along with her husband Mr. Paul Abraham. Sarmaya is committed to bringing awareness of India's vast repository of historic and cultural art & craft traditions to underserved communities, through a digital presence, innovative programming, and outreach.
Pavitra is the Design Director for Asian Paints, India's market leader in the paints industry. Since 2011, she has been a key stakeholder in evolving the brand's strategy from being a paint company to a leader in design-led décor solutions. In this role, Pavitra oversees the creative strategy for various non-paint categories including wallcoverings, fabrics & furnishing, lighting, floor covering, fenestration,
flooring, bath and kitchens.
In the past two years, Pavitra has created her own bespoke design collections in collaboration with leading lifestyle and décor brands in India. Her collection of floor and wall tiles 'Farsh' for Bharat Floorings & Tiles was launched in February 2023 at India Design 2023 and her line of hand-knotted carpets "Majnun" for Jaipur Rugs will be launched at Salone Mobil in Milan in April 2023.
Along with other industry stalwarts, Pavitra is a founder patron of The India Design Fund, a not-for-profit organization that focuses on advocacy, collaborations and support to those whose lives and livelihoods are connected to craft and traditional practices in design. She has previously served as a founding Board Member of Women Weave, an organization that aims to connect women weavers with sustainable livelihoods. Many of the women have never woven before and WW therefore provides them with training and opportunities for progressive skills enhancement to maximise their livelihood opportunities. Pavitra regularly advises various NGOs in the craft space including the Kishkinda
Trust, KalaRaksha and Paramparik Karigar. During her time as an undergraduate in the US, Pavitra served for a year in the office of Patricia Schroeder (D-CO) and worked actively on the Congressional Caucus for Women's Issues.
Pavitra is a recipient of the INTACH Urban Heritage Award, the EDIDA award for Product Design and is a five-time winner of the prestigious AD100, awarded annually to the 100 most influential designers in the Indian subcontinent.
Pavitra has a Bachelor's Degree in Political Science and Art History and received magna cum laude from Smith College, Massachusetts, USA.
At Smith, she was President of her graduating class, the first International Student and woman of color to hold this position.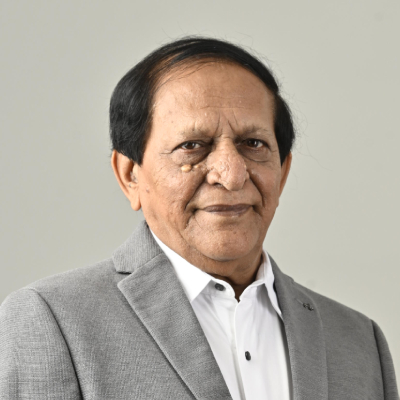 Prabhat Kumar Singh
Executive Director
Prabhat is responsible for Corporate Development at Gokaldas Exports Ltd. He plays a significant role in interfacing with the industry and the various regulatory authorities, including project implementation under the Government schemes, modernization, technology and infrastructure upgradation for textiles and funding support.
He has four decades of rich and extensive experience in the apparel and textile sector and possesses a strong knowledge of the apparel market. His vast experience includes negotiating and mobilising finances, arranging joint ventures, setting up new plants and formulating recommendations to the Government on import-export policy. He has held several leadership positions in the textile industry as well as industry bodies like Apparel Export Promotion Council (AEPC).
Prabhat is a Bachelor of Business Management from Banaras Hindu University and earned his MBA from XLRI, Jamshedpur. He holds a Diploma in International Marketing from Buckinghamshire College (UK).
Prabhat is passionate about exploring new business avenues and perseveres to create a smart apparel value chain.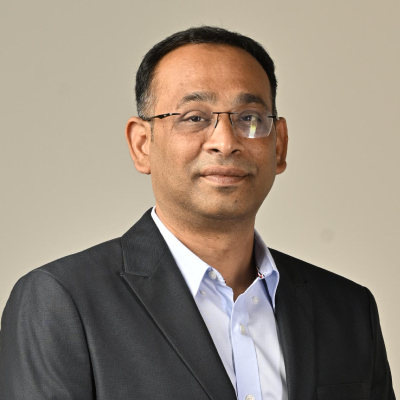 Poorna Seenivasan S
Executive Director
Poorna leads organization's operations and marketing management with execution strategies and sustainable business practices. He holds responsibility for business operations, including sales and marketing, customer experience and operational excellence. He also leads development and implementation of new business projects.
Poorna brings in 28+ years of extensive and rich experience in Marketing, Operations and Projects domain and comes with a strong network of business relationships.
He was earlier associated with Sanghi Spinners, GTN Textiles, Shahi Exports and Scott Garments in various capacities.
Poorna is a Textile Technology professional and earned his MBA in Marketing from Madurai Kamaraj University. He is the recipient of 'Outstanding Alumnus Award' in recognition of his exemplary contribution to the profession.
He brings his passion for balancing the team's energy and driving growth.